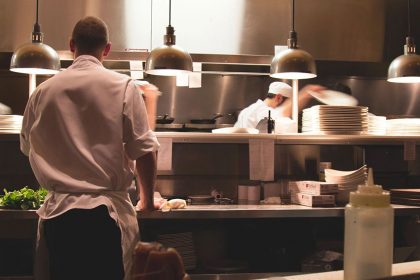 The increased consumption of ready-to-eat (RTE) salads outside homes as a result of a fast paced lifestyle, awareness on their nutritional attributes and enhanced processing technology is well documented. Outbreak investigations often indicate that food service establishments greatly contribute to food-borne illnesses involving fresh produce.
Fifty small and medium sized (SME) restaurants in Beirut were surveyed for their food safety climates. A total of 118 samples fresh-cut RTE salads vegetables and 49 swabs of knives and cutting boards were collected for microbiological analysis.
A number of food safety practices concerns were identified in this study. The general lack of cleaning and sanitization procedures combined with a clear evidence of cross-contamination opportunities were generally reflected in the overall unsatisfactory quality of RTE vegetables.
The majority of SMEs were unaware of the significance of applying control measures when handling vegetables and of the fundamental requirements for separate sinks used for hand-washing and washing vegetables. The inappropriate sanitation measures were not applied in 60% of the premises and a large percentage of food businesses (64%) lacked hand-washing sinks. A large proportion (84%) reported that the wash water was neither treated nor filtered and did not use sanitizers. More than half of the RTE salad vegetables were unsatisfactory due to E. coli and Listeria spp. counts that exceeded the criteria limits >100 CFU/g indicating poor hygienic practices and sanitary conditions. High frequency of S. aureus was also observed indicating poor hygiene practices of food handlers. Presence of Listeria monocytogenes and Salmonella spp. were traced back to samples obtained from restaurant that had no hand-washing sinks, fresh vegetables washing sinks, and adequate preparation and storage areas; the corresponding inspection rating recorded 32 over 100 possible points. The high microbial population size on chopping board surfaces offered an additional assumption for the actual contamination levels observed on RTE vegetables.
As the correlation between the total inspection scores and the microbiological indicators were found not significant, our study confirmed that the total inspection scores per se would not directly indicate the microbiological safety of RTE vegetables in the restaurants and that the strategy of end-product testings do not and will not provide safe vegetables to consumers. Interestingly, there were variations in microbial counts and a significant correlation of high Listeria levels with individual inspection components, i.e., the inadequate cleaning and poor cross-contamination preventive measures, which emphasized that shortfalls in those particular points in the processing environment possibly indicate the presence of pathogens, e.g., L. monocytogenes on fresh vegetables. Therefore, the applications of critical control points for the preparation of fresh salad vegetables and personnel training on the associated bacterial hazards are fundamentals, particularly when salads are prepared in small working facilities in SMEs.
The high microbial loads in RTE vegetables found in this work serve as an indicator for the need to promote awareness and a guidance for local authorities on the critical areas commonly identified in the SMEs that most likely affect the safety of fresh vegetables. It underscored the vigilant cleaning and sanitation procedures to reduce or eliminate contamination and cross-contamination risks that may occur at the pre-farm gate and throughout the supply chain stages.